Tim Flynn
CEO, Winters Home Services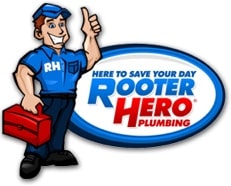 "ServiceTitan helped grow my sales by 70%. We're on pace to surpass $52M due to ServiceTitan's tracking and automation, and we're not letting up."
John Akhoian
Owner, Rooter Hero
"George dedicated his life to helping his peers in the industry, and ServiceTitan is building the product that this industry deserves."
Pat Langlin
Owner, George Brazil
"We've nearly doubled revenue since we began using ServiceTitan. It's simply one of the smartest decisions I've ever made."
Bob Minkert
Owner, Mr.Electric of Atlanta
"We've been fortunate to build one of the most successful home services companies in the country, and we're helping our industry peers do the same. ServiceTitan is one of the first things we recommend."
Mike Agugliaro
Co-Owner, Gold Medal Service

David Boduch
Co-Owner, AJ Danboise
"Service has been top-notch, and ServiceTitan's follow-through is fantastic.
Honestly, it's the first time that a dispatching system has gone into detail with any and all questions we ask. Y'all even take the extra step and call me back if you think I don't completely understand what you're saying — it helps A LOT."
Mary
Guarantee Plumbing & A/C, Inc
"I simply open a job ticket through the internet and they all do a really great job working me through the issue. I'm really in touch with ServiceTitan as much as I want to be — they are always there if I need them.
Hats off to Eric and Dalena — I must have spoken to them 75 times when we first got started because I was nervous and they made it worry free for me."
Connor
Go Green Environmental Services
Customer Review
April 2015
ServiceTitan Customers Review the Software

"I am impressed with the speed and the open level of communication that ServiceTitan keeps as its standard. I also really appreciate the constant updates on new software features and improvements."

"ServiceTitan support is great — they are 100% percent on top of issues, and they get resolved very quickly.
We were having some issues with our techs not being able to see invoices in the field and I entered the help ticket online and I was immediately responded to — which is great. You guys always respond immediately.
This particular time you put a software patch in place in ONE HOUR and our techs were able to resume working.
Never thought I'd experience service like that."
"The Live Chat service option is great because I can easily have a staff member get in touch that way. With other software, we were told we would receive a call back within the hour, but then we'd get a call from someone who didn't know what our problem even was, and then they couldn't solve the problem anyway and had to set up a separate appointment to discuss it.
With ServiceTitan and the Live Chat feature, I can get answers so much faster — it's real time solution to the problems."
Geno & Juliana
Caccia Plumbing

"If I have an issue I contact ServiceTitan and it gets addressed immediately.
I don't have to wait because everyone gets back to me — FAST — and the people are great and always on top of it."
Patricia Langlin
Owner of George Brazil
"I feel service has been truly great. Recently I asked for help in eliminating a few customer names from a specific report and the response was so quick I was able to get a resolution by the end of the phone call! ServiceTitan support was quick, clear, and took the time to give me the context as well as the solution to my issue."
Cathy
Precision Plumbing Heating Cooling
"Even during times when it's crazy busy and Eric was waiting on information in order to provide us with a solution, he was great about constantly emailing and keeping us updated on when he would be able to provide the resolution to our issue.
I really appreciated knowing he was constantly working on my behalf."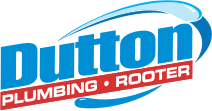 Eric Falconer
General Manager, Dutton Plumbing & Rooter
"If we need Support we just click on the live chat and the problem gets fixed."
Peter & Cheyenne / Kimberly
Peter Levi
"I called ServiceTitan having a problem with our phone integration — one of our CSRs had been having a problem with inbound versus outbound lines — and the problem was identified and dealt with immediately. The staff always takes good care of us."
"The technical support at ServiceTitan® is awesome.
You guys have rectified any and all issues we've encountered. Dalena, she's my ace in the hole over there. I don't think I've ever loved a support person before, but she's one of a kind — she sends videos and screenshots and all kinds of great things."
Dan
Rick's Plumbing Service
"Customer service has been great — reporting is huge with us and the team has walked me through all the metrics and reports I can run and what their value is to our business."

"My experience with the support team has been great — they've jumped on it every single time we've had a concern — responding quickly and staying on top of the issue until it was fully resolved."
Amanda
Blanton's Mechanical & Sons
"Everybody I've worked with has been super friendly and helps us get our stuff done in a timely manner — I couldn't ask for more."
"Any time I've had an issue or haven't been quite sure how to do something with ServiceTitan®, I've clicked on the live chat or sent an e-mail and I got to talk to someone within an hour.
Nothing but praise here!"
Collin
Metroplex Climate Control